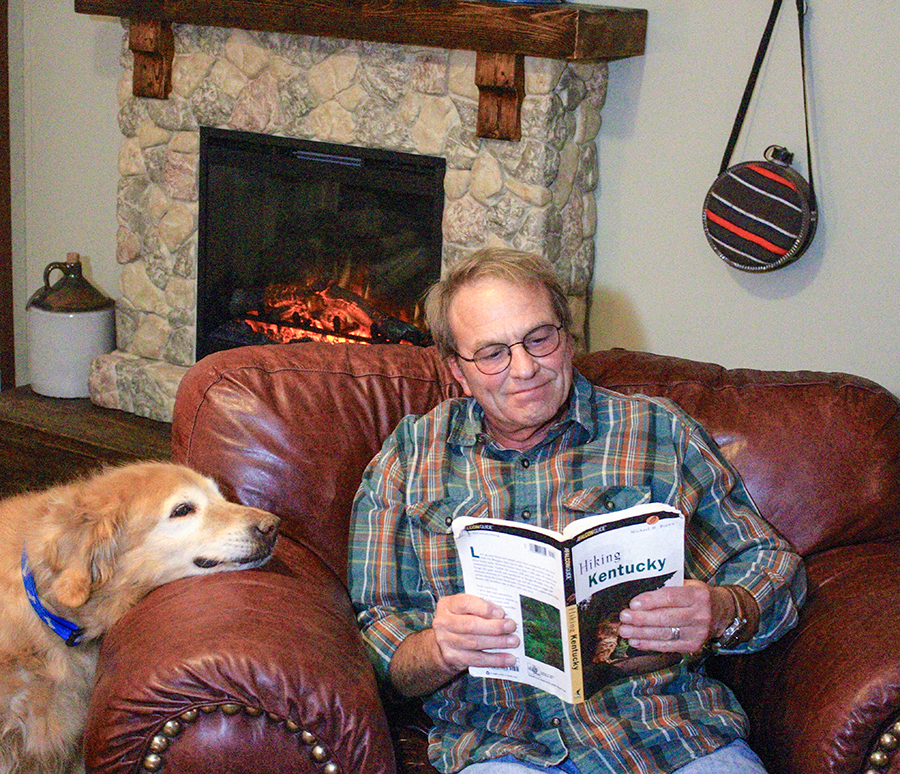 Turn the page on winter and prep for the outdoors

January is a tough month if you enjoy spending time outdoors. On the coldest of days, no matter how much you layer and wrap up, just surviving can outweigh any feelings of enjoyment. So, on those days I cozy up to a crackling fire in the fireplace and catch up on my outdoor reading. Here are a few books I recommend:
A great way to navigate the hundreds of miles of maintained Kentucky trails is through the book, Hiking Kentucky by Michael H. Brown ($18.72). The book leaves out no region of the state as it explores 79 trails of all levels (easy, moderate and strenuous), from the highlands in the east to wetlands in the west. The book includes maps for each trail and other information such as the best months of the year to go. Hiking Kentucky was published in 2002, but it's still a great reference book. A second edition published in 2007 is also available. 
Any outdoors person should have some knowledge of survival in case something goes wrong out there. Wilderness Survival by Gregory J. Davenport ($14.40) includes everything you need to do to survive a bad situation, from venomous bites to broken bones. This is a book you should never remove from you backpack. 
For a more recent look at wilderness survival, try Bush Craft 101: A Field Guide to the Art of Wilderness Survival by Dave Canterbury ($13.64). Canterbury is an instructor and co-owner of the Pathfinder School. USA Today named it one of the top 12 survival schools in the U.S. Published in 2014, the book includes all the survival information you'll need, including building a survival kit, trapping and outdoor cooking. 
For me, fishing is a time for reflecting, daydreaming and gazing upon the water sparkling as if the lake were made of a million diamonds. Sometimes I lose track of the ultimate mission of catching fish. When my focus returns, I reach into my dry bag and pull out A Fishing Guide to Kentucky's Major Lakes by Kentucky outdoor writer Art Lander ($19.33). Lander teaches us the best ways to fish Kentucky's 22 most important reservoirs, including maps of each lake and the right tackle and methods to catch any number of species during each of the four seasons.
Finally, for hunters, I recommend Huntin' Kentucky by noted Kentucky author and photographer Soc Clay ($20). The book is a mix of hunting tips and Clay's personal stories of hunting adventures. Clay's award-winning outdoors photography is published in major magazines and known throughout the world. Huntin' Kentucky was published in 2016. 
Note: Prices above are from Amazon.com at press time, but many of these books are also available in local bookstores.