No Derby for this donkey
While many Thoroughbreds fantasize about running for the roses this time of year, a Woodford County miniature donkey named Justin dreams only of munching marigolds.
The fact is, Justin has been living in a virtual bed of roses since he was knee-high—and he's now barely 3 feet tall.
You see, Justin is best friends with someone who his Thoroughbred cousins often spend their racing careers in search of—Lady Luck.
It all began more than two decades ago when he came to live in the Connecticut stable of a kindly woman named Barbara. She eventually bought a farm in southern Woodford County and moved to Kentucky with a few horses, along with Justin and another miniature donkey named Chester, who died in 2011.
When Barbara passed away about a year later, she left in her will a sizeable trust fund for Justin so that he would be lovingly cared for the rest of his life. He now lives at the farm next door, which is owned by Barbara's friends, George and Kathy Smock. A check arrives each month from the trust manager in New York to pay Justin's expenses.
"He has the run of the farm," George says. "He spends the night in the barn, then during the day he's just loose and goes anywhere he wants. He goes up to the house and is kind of hard on my wife's flowers, because there are certain flowers he will eat; marigolds are a favorite."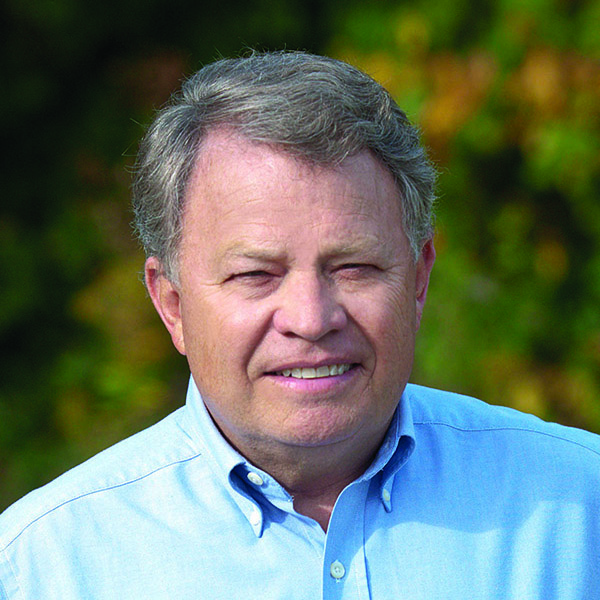 How Justin developed a taste for flowers is not known, but it was obvious from his weight that he'd been eating nearly anything he wanted while in Barbara's care.
"She was killing him with kindness," George insists. "The first thing we did was put him on the Jenny Craig plan and got him to lose a lot of weight."
Diet notwithstanding, Justin still enjoys between-meal snacks at the bird feeders, in the flower garden, and by scavenging through the empty stalls of the big horses boarded at the farm. Like a vacuum cleaner with long ears, he goes from stall to stall cleaning up leftovers in the feedboxes after they are turned out in the morning.
A couple of missing molars makes it necessary for George and Kathy to brush Justin's teeth about once a week, in addition to his patting and grooming.
Farm visitors sometimes find him lying in the driveway where he often likes to rest. And when horses on the farm are kicking up their heels this time of year, Justin rarely breaks into as much as a trot—unless he is caught in the pasture by a spring shower, or hears the feed room door open.
No, you'll never see Justin in a race,  but I'll bet he'd like to be there when some high-stepping Thoroughbred is fitted with the garland of roses at this year's Kentucky Derby.
Those roses would be great for snacks, until the marigolds bloom.