Thanksgiving labor of love
Veterans finally receive the medals they earned
November's convergence of two cherished American holidays—Veterans Day and Thanksgiving—calls to mind a Vietnam veteran and his wife who, through countless hours of volunteer service, have given many Kentucky veterans a special cause for thanksgiving.
Over the past 11 years, retired Army Sgt. Major James Gerald Vannoy, 75, and his wife, Phyllis, residents of rural Jessamine County and longtime members of Blue Grass Energy Cooperative, have presented service medals and ribbons to nearly 3,000 veterans from all branches of service, who never received, or have lost, their military medals and ribbons.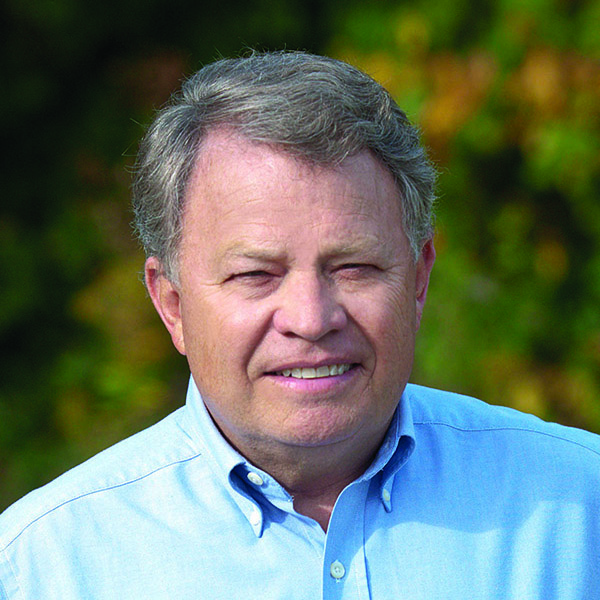 A shortage of metal for war supplies prevented some World War II soldiers from receiving their medals, while other medals were not authorized until after many soldiers were home from the war. The medal presentation ceremonies are held at the Thomson-Hood Veterans Center at Wilmore in Jessamine County.
One recent recipient was 90-year-old John B. Wheatley Jr. of Louisville, a World War II veteran who held back tears remembering the faces and gruesome images he witnessed when he and his fellow soldiers in the 42nd Infantry Division helped liberate the Nazi concentration camp at Dachau.
"On average we have 25 veterans that get their medals" at each presentation, Vannoy says. "We invite family members in, and it's usually overflow."
Veterans Center Activities Director Michelle Ewing notes the medal presentations are an important morale booster among the residents, and are memorable moments for their families. James Vannoy also assists veterans in several central Kentucky counties with getting their medals, and Phyllis helps with paperwork.
"Their dedication to making sure that veterans of the commonwealth are appropriately recognized…is one of the most heartwarming experiences that I've ever seen," says Mark Bowman, executive director of the Kentucky Department of Veterans Affairs. "It's just amazing…and they never want any praise."
James Vannoy grew up on a farm in Casey County, went into the Army at age 18, and served 30 years—including tours in Korea, Vietnam, and three tours in Germany.
While working as a security officer at Thomson-Hood Veterans Center for several years after retirement from the Army, he got to know many of the residents and learned that a number had not received, or had misplaced, their medals and ribbons. So he began the necessary paperwork to acquire the medals. Now that he is retired, he and Phyllis continue the effort.
"The way I understand the regulation, each veteran is entitled to a free set of medals," Vannoy explains. "The average World War II veteran will get five to six medals, and some will get 10 or 12. About a year after this place opened, we had about 290 veterans, and 80 percent of those were World War II vets. Now, I think we have 69 World War II veterans left, and all of them are 90 or above."
"It's not work, it's a labor of love," Phyllis Vannoy insists of the couple's volunteer efforts. "You can't watch one of the ceremonies without shedding tears."
Art by Melissa Warp.