For more than four decades, Carl Cruger, 85, and Joe Bratcher, 74, have carried on a steamy labor of love with a 105-ton heirloom locomotive that once was among the most celebrated on the Louisville & Nashville Railroad.
In its heyday—from 1905 until World War II—engine no. 152 pulled the L&N's premier passenger train, the Pan-American, on runs between Cincinnati and New Orleans, via Louisville. L&N advertisements proclaimed it the "master train of the South."
The numbers 1-5-2, cast in brass on the old engine's number plate, are also etched in railroad history. Teddy Roosevelt boarded no. 152 for his whistle-stop presidential campaign through Kentucky in 1912, and it carried mobster Al Capone part of the way to Alcatraz in August 1934.
Yep, 152 was on the fast track back then, both figuratively and literally. In fact, a former conductor vowed that he once clocked its speed at 105 miles per hour on a straight stretch near Horse Cave.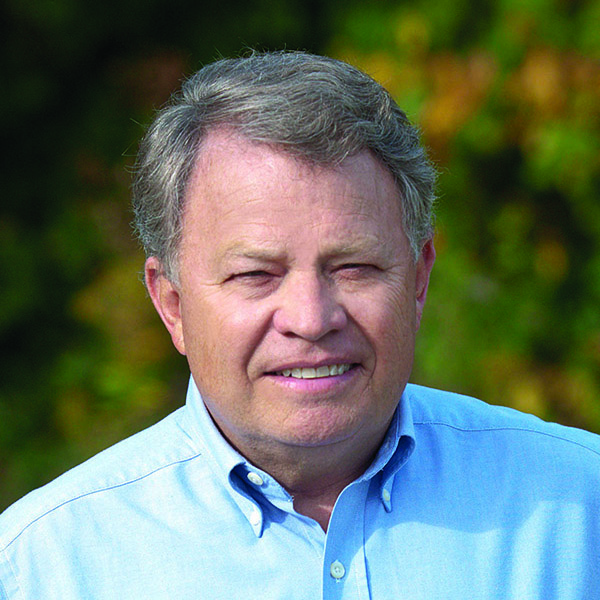 When it was retired in 1956 after 50 years of service, L&N's president ordered that no. 152 be spared the scrap yard and sent to the Kentucky Railway Museum, then in Louisville.
Cruger, who worked as a machinist at Louisville's Naval Ordnance plant, and Bratcher, a telephone installer, became museum volunteers in 1971. Both soon realized they had missed their calling. They should have been railroaders.
Over the next 13 years, they and other volunteers, assisted by retired L&N boilermakers, restored the engine to operating condition. It would become the first steam locomotive in the United States to be listed on the National Register of Historic Places, and it is the official state locomotive of Kentucky.
When the Kentucky Railway Museum moved to New Haven in Nelson County in 1990, Cruger, of Louisville, and Bratcher, Shepherdsville, continued to serve as master mechanics of steam operations on the volunteer crew, and often operated the engine.
Now, a new generation of volunteers has fallen in love with the old steam locomotive. Mark Johnson, 67, of New Haven thought soloing for his pilot's license was special, but it could not compare with opening the throttle on no. 152.
It was, says his fellow volunteer, locomotive engineer Tish Knoeller of Middletown, "like driving a thunderstorm."
Until recently, no. 152, the centerpiece of the Kentucky Railway Museum collection, has educated and entertained thousands of schoolchildren and rail enthusiasts of all ages on its regular 20-mile round trip summer excursions.
Sadly, barring a financial miracle, no. 152 may have made its last run.
Since 2011, it has been parked at the museum, in need of required boiler inspection and repairs that could cost several hundred thousand dollars that the railway museum cannot afford. Cruger, Bratcher, and others who love the engine and labored so long to see it run are no longer able to handle the repairs as they once did.
"It just takes a chunk out of your life," says Bratcher. "I hope that someday it'll run again."
---