Historic home has an extra guest
Hidden behind the stately Greek Revival columns of one of Hopkinsville's historic homes is a haunting legacy of ghostly tales involving one of the home's long-ago occupants.
Jimmie Courtney Hickman Thompson died in 1919, but many, including the home's current owner, Jim Coursey, are sure that her ghost still roams the large two-story residence—known as Lone Oak—that dates to 1835.
Coursey, who retired from a successful career in interior architecture and design in New York City, had heard numerous stories about the ghost long before he bought the place and began renovation in 2006.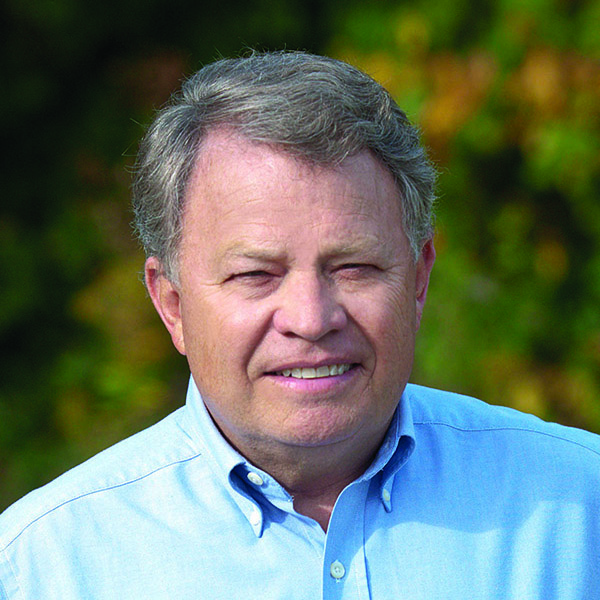 Although it is now a house museum shown by appointment, Lone Oak was for several years an upscale dining establishment. Back then the ghost was blamed for rearranging glassware during the night, occasionally pulling someone's hair, and once for shoving a female restaurant worker down the cellar stairs.
"She doesn't like women in general, and redheads and blondes in particular," says Coursey.
He doesn't know how Jimmie Thompson died, but local lore has it that her later life was not a happy one, a story perhaps enriched by the belief that her spirit still haunts the place.
Neighbors tell of seeing a woman in the window when no one is known to be in the house.
Coursey says he feels her presence when someone she doesn't like is a guest. He was once awakened in the dead of night with the pale apparition of a slender, slim-faced woman—resembling a photograph he had seen of Jimmie Thompson—staring down at him from in front of a window. The form materialized, he says, from what he might best describe as the snowy white dots that were often seen on the screens of old black and white televisions.
One night when a man and two women were house guests, he heard a woman's voice loudly calling, "Jim! Jim!" But both women were sound asleep and said they had not called.
His dogs, a bull terrier and a Rotweiller, won't go into what was Jimmie's upstairs bedroom, and despite new wiring throughout the house, lights have never worked properly in her room.
"In the wintertime the dogs stay up in my bedroom with the door closed, and I have come home to find one of the dogs downstairs and all the doors shut between upstairs and down—and he would be just shaking like a leaf. Once, she locked the bull terrier out on the balcony upstairs and it took me about three quarters of an hour to find him."
Some years ago, five Christmas presents mysteriously disappeared from under the Christmas tree, and a thorough search of the house turned up nothing.
"I went upstairs to her room and had a little chat and said, 'I want those things put back. '" Coursey says. "The next morning, there they were under the Christmas tree."
Art by Melissa Warp.