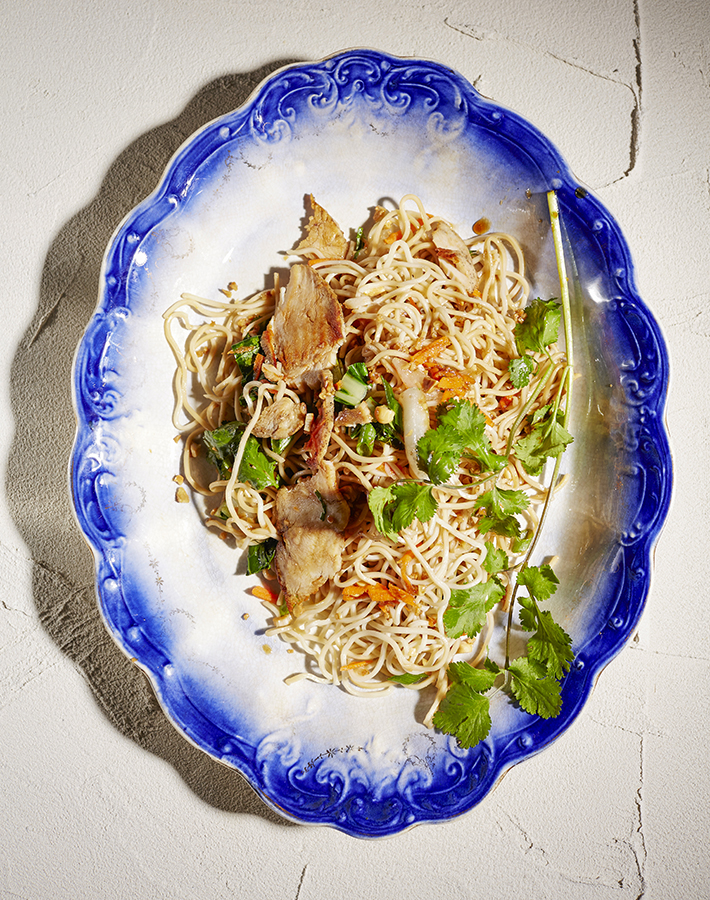 Restaurant makes a difference, partners with local nonprofits

What can a noodle do?
It can be the base of a great meal, of course. And with a motivated entrepreneur, a noodle can bring a community together to help others.
Berea businesswoman Mae Suramek found that, as a former executive director of a nonprofit, she spent "80 to 90 percent of my time begging for money." She wondered how she could be on the other side of the equation, raising money for a nonprofit that would really help.
A first-generation American, she pondered her Thai mother's spicy curry noodles, and the simple noodles she ate as a child, topped with garlicky sauce and fresh, crunchy vegetables.
That was the beginning of Noodle Nirvana, the fast-casual noodle bar with a variety of noodle styles (rice, ramen), broths (Mom's curry, spicy lime) and sauces (spicy garlic, peanut) that can be topped with a variety of proteins (beef, chicken, tofu).
Sarah's Slow Cooker Beef Roast
Suramek chooses a partner nonprofit each year to send it 25 percent of profits from each first Tuesday of the month. In addition, tips benefit the group (employees start at $10/hour, so are not dependent on tips). Last year, the local food bank received $44,000. This year, it's Hope's Wings domestic violence shelter in Richmond.
"We are just creating the space for the community to come together to do this work," says Suramek. "We couldn't do that alone."
Find out more about the Noodle Nirvana mission.
Chef Tips
An Asian noodle bowl is a free-form affair. Feel free to replace bok choy with spinach, pork for chicken, leftover steamed vegetables for the grated carrots. The sauce and the noodles make the dish; cilantro and scallions add a fresh taste; and nuts give it pizzazz. Any mixture of protein and vegetables will create a perfect dinner.
Fish sauce is a super-stinky Southeast Asian condiment that adds a special something to the flavor of food. Don't be put off by the aroma. Fish sauce makes everything taste delicious. 
The slow-cooker beef really does call for an entire head of garlic. Make sure the peeled garlic cloves are submerged in the tomato juice, and they will simmer into a smooth and gentle addition to this dish. Smash the cloves with a fork and they'll help thicken the sauce a little. Once you've tasted slow-simmered garlic you'll be hooked.