Electric trucks and SUVs are coming
Electric SUVs are available now and pickups will be soon. Ford's electric F150 Lightning is scheduled to arrive in spring 2022, starting under $40,000 for the commercial trim package with a 230-mile range. There's a 300-plus mile battery option, and all models are four-wheel drive with respectable towing and payload capacities. The Lightning is also equipped to provide 9.6 kilowatts of home backup power or portable power for a job site.
Other vehicle manufacturers also are in the mix. Tesla has more than a million preorders for its new Cybertruck, which will likely arrive in 2022. The 250-mile range two-wheel drive model starts under $40,000, with pricier models offering 300-plus and 500-plus mile ranges.
GMC has announced a late 2021 release of an electric Hummer with 1,000 horsepower and additional features for off-road performance. Rivian, a startup backed by billions of dollars from Ford and Amazon, is planning to unveil its R1T electric pickup later this year.
Some manufacturers say they'll also have electric crossover SUVs available soon. Ford's Mustang Mach-E is available now with a range up to 305 miles, starting at $45,000. Volkswagen's ID.4 crossover isn't far behind. Electric SUVs also are coming from Volkswagen, Rivian and Nissan.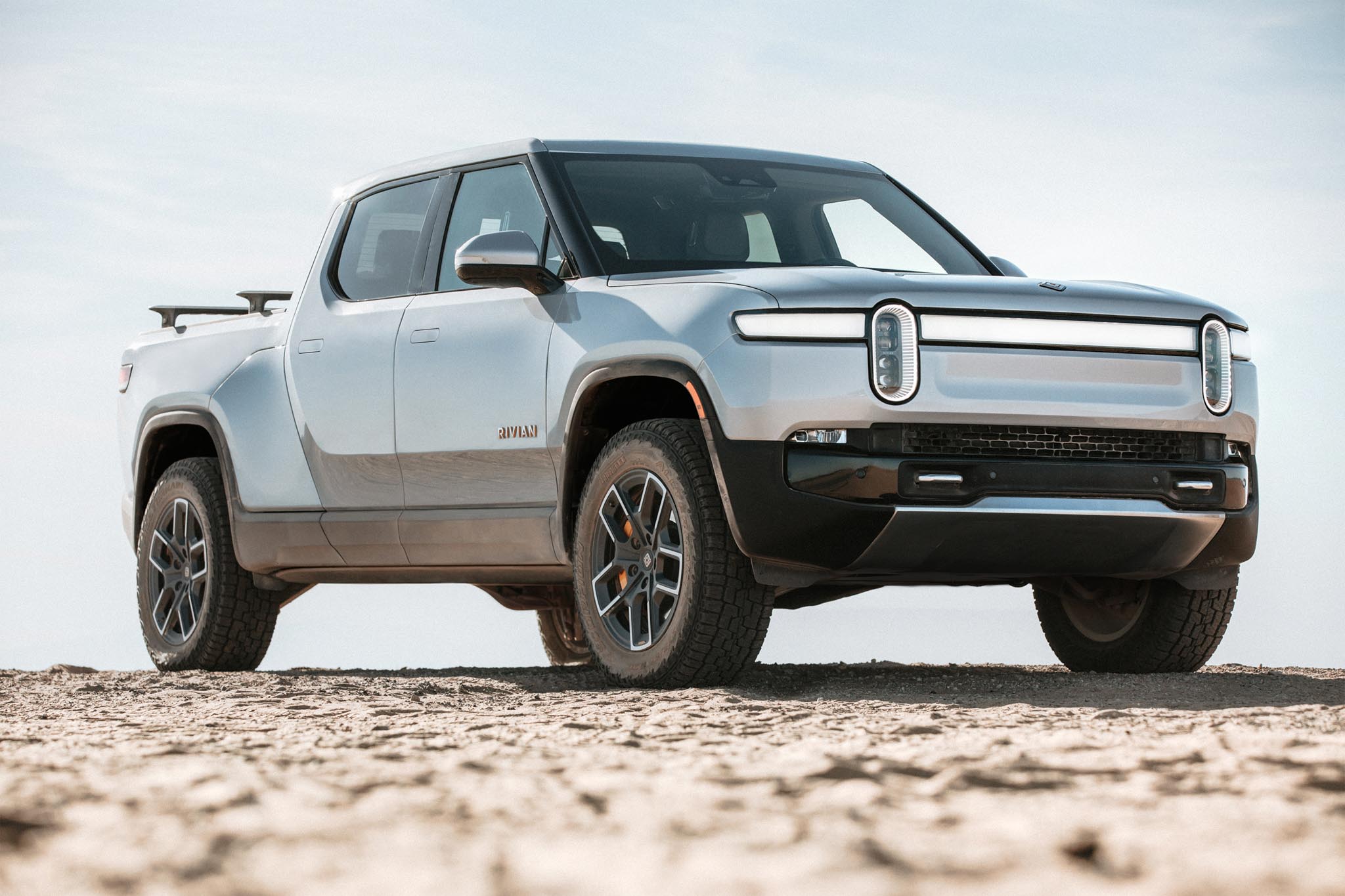 What's driving the boom
Electric vehicle (EV) sales are about 24 times higher than they were 10 years ago, with several factors driving demand, including cheaper operating fuel cost per mile (electricity vs. gasoline or diesel) and more competitive upfront costs—with most EVs qualifying for a federal tax credit of up to $7,500.
Other pluses:
The instant torque from electric motors boosts acceleration.
The low center of gravity improves handling and reduces rollover risk.
The superior traction control of electric motors can increase off-road capability and safety in winter.
PAT KEEGAN and BRAD THIESSEN write on energy efficiency for the National Rural Electric Cooperative Association