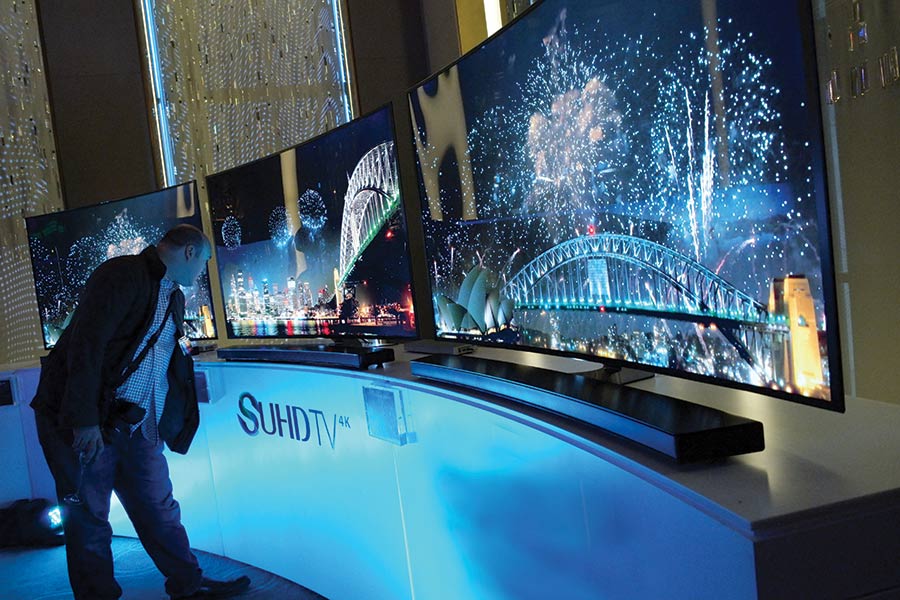 Taking the fuzziness out of choosing a TV
Walk into a store that sells televisions, and the experience can feel overwhelming. So many models. So big. So expensive. Whether it's been years since you last bought a TV or even if you're a frequent buyer, chances are the technology has changed and the options are different.  Having a sense of the basic terminology before you start the search can help you narrow down the options.
Before you start shopping, give some thought to what matters most to you. How important is sound quality? How far away from the screen will you be when watching? How big is the space you have? Are there devices you already own (such as speakers, gaming equipment, computers, gadgets for playing or streaming movies) that you want to continue using? Do you want a smart TV that can stream movies? It's easy to get dazzled by what's available in the store—so you want to make sure the model you choose will work in your space and your particular configuration.
Connecting your new TV to other devices
If you intend to connect devices you're buying new or already own (such as a Blu-Ray player or a streaming device) to a new TV, check to see what connection cables they require. Most new televisions will have only HDMI inputs. Make sure the model you're considering has enough inputs for the number of devices you intend to use. Also, if you plan to connect an older-generation device, check the connector technology that device uses to make sure that it is compatible with the new TV you're considering—and that the correct adaptor cables are available.
Comparing image sharpness and color
The difference between HD (or High Definition, sometimes called 1080p HD) and 4K (or Ultra High Definition) has to do with the screen's pixel resolution, the individual units of color in the image. HD sets have 1920 pixels in width x 1080 pixels in height, versus 3840 x 2160 for HD—which means the 4K packs in four times as many pixels in a given area for realistic and richly detailed images. While 4K prices have been dropping, tech enthusiasts debate whether 4K is worth the additional price. The differences are more apparent with bigger TVs, if the viewer sits closer to the screen, and if 4K content is available to watch.
Most sets on the market today are LED TVs, meaning they're backlit with light-emitting diodes. Another choice is an OLED model, back-lit with organic light-emitting diodes. Although significantly more expensive, these elements produce their own light and consequently display more vibrant colors. Among the newest options are quantum dot TVs, which use light-emitting nanocrystals in front of the backlight to produce darker blacks and more intense color saturation.