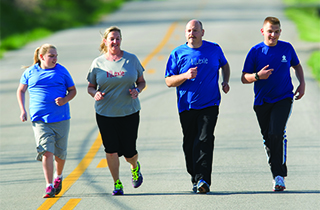 Check in with your own health while helping others

 Losing track of your health and forgetting check-ups and preventative care can easily happen. The Wellness, Health & You (WHY) project is an opportunity to complete a yearly survey about your health and access to care while also contributing to the advancement of health care and medical knowledge. 
Created at the University of Kentucky, WHY aims to foster inclusivity in research so that we can better understand how health varies across the lifespan and in different communities. For example, a single disease can affect different types of people differently, and many medications affect men and women differently. WHY creates an opportunity for all types of people, including you, to contribute to a more complete understanding of how health is affected by life experiences.
One goal of WHY is to engage with communities historically underrepresented in health research, such as people living in rural areas, racial and ethnic minorities, and the LGBTQ community. WHY helps meet the needs of these communities and researchers hoping to address health issues in the communities.
Members of WHY complete a yearly survey of self-reported symptoms, health behaviors, prevention practices and access to care. Afterward, members are offered additional surveys depending on their answers. For example, there are modules for people of color, the LGBTQ community and for specific diseases, and more modules are always being added. WHY partners with scientists and investigators to ensure members' confidential, secure and de-identified data can be used to understand all aspects of health.
Building a better understanding of health requires a diverse range of experiences and voices, which is why you are invited to join WHY. Go to WellnessHealthandYou.org and click "Take Action" to become a member. KL
Ann Coker, PhD, MPH, is a professor in the UK College of Medicine Department of Obstetrics and Gynecology and UK College of Public Health Department of Epidemiology.