Kentucky destinations for refreshing and restful getaways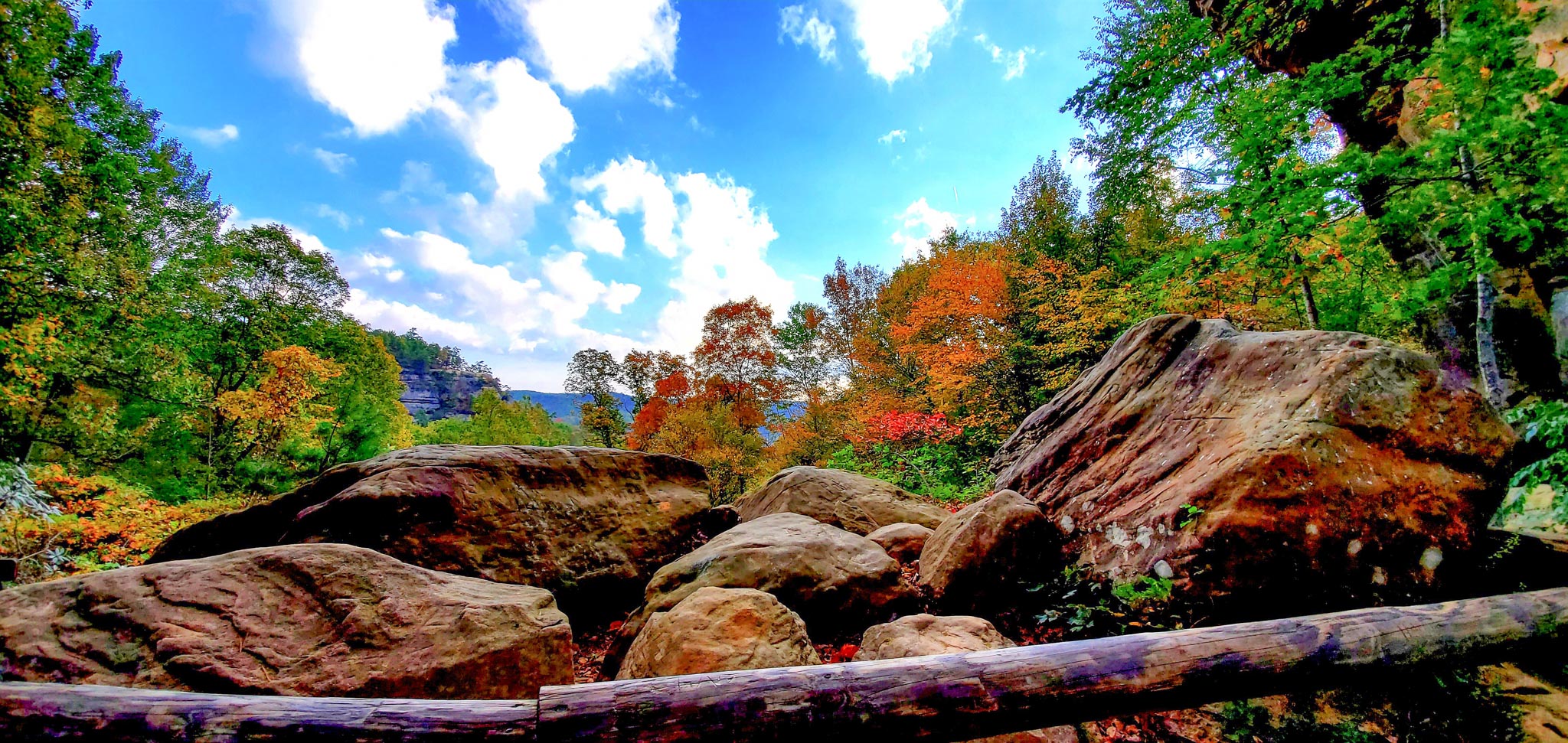 NO CELL PHONE, NO WI-FI—and pack your own chemical toilet.
For those seeking R and R and R (rest, relaxation, remote), Kentucky has numerous unplugged hideaways for attaining a fourth R— ironically—recharge.
Here are a few across the state.
HomeGrown HideAways
At this 100-acre holler in the Appalachian foothills, Wi-Fi and cellphone service stop where the road dead-ends, and "twitter" refers to the birds.
"If the sun, wind and clouds align, you might catch enough signal for a text to come through," says Jessa Turner, whose self-proclaimed title at this bucolic Berea outpost, served by Blue Grass Energy, is instigator and co-conspirator. She and husband, Nathan own the property.
But guests' attention is soon focused on amenities like the unique lodging— treehouses, yurts, vintage campers, tipi, backcountry camping—and hiking loop, playground and yard games that include disc golf, cornhole and croquet. Guests also can take in workshops such as mushroom inoculation and the Holler in the Holler concert series, held on the third Tuesday of the month and featuring live music and food trucks.
"Most folks enjoy exploring the creek for geodes, watching the chickens and ducks, sitting around the campfire and stargazing," says Turner. "If the weather isn't cooperating, our new community building also has a library and board games—but naps are also very common."
EarthJOY Treehouse Village
Private treehouses, secret "sit spots," over 200 forested acres with trails beginning at the trunk of your accommodations and a soundtrack of nature calls and tinkling chimes—it's a place, as owner Shelly Byrne notes, to get out of your head and into your heart.
Among the 10 miles of trails, Byrne has created mini adventures to encourage and enhance exploration. These include a Hobbit Trail, where guests try to spot the miniature hobbit houses hidden in the trees; Jacob's Ladder Trail, where those inclined can hang a chime in honor of a loved one; and the Purple Trail, something of a maze with guests hunting down the purple sunflowers painted on trees to find their way out.
Located in Brookville, about 20 minutes from Augusta, EarthJOY is a quiet, kid- and pet-friendly enclave served by Fleming-Mason Energy and surrounded by beautiful, rolling countryside. Accommodations include three treehouses, a tiny home and renovated Schoolie Love Bus.
Besides the themed trails, activities include guided tree climbs, stargazing, lazing in a hammock and playing in and on 150-foot-long slide tunnels—what Byrne calls playing "chutes and ladders." 
Hematite Lake
Within Land Between The Lakes National Recreation Area's vast acreage is a wildlife refuge at the 80- acre Hematite Lake, a remote idyllic spot served by Pennyrile RECC. It encompasses woodland wildflowers, old-growth forest and landscape scarred by the mining of rich deposits of iron ore (hematite) that once took place there. But with such a diversity of birds, reptiles, amphibians and other wildlife, thoughts of missing Facebook will be forgotten faster than snapping an Instagram.
Encircling the lake is a 2-plus-mile trail that includes a wetland boardwalk, reached by crossing a causeway of concrete "lily pads" on the lake. Bordering the boardwalk are canebrake and willow, enabling visitors to peek into a beaver marsh.
There is no camping at Hematite Lake, although fishing and canoeing are permitted during part of the year. Nearby, Land Between The Lakes' Taylor Bay offers backcountry camping.
"It's remote and there are no amenities," says Emily Cleaver, visitor information specialist. "You just go and pick a spot along the shoreline."
Little Lick Campground
Horseback riding enthusiasts know the best place to gallop off into the sunset to unplug and immerse themselves into a world before electricity, running water and other modern amenities is on a ridgetop north of the Cumberland River in Pulaski County.
The Little Lick Campground, operated by the U.S. Forest Service, offers corral and wooded sites, horseback riding and hiking trails in a remote setting in the Daniel Boone National Forest.
Open year-round, the small, private campground received a few upgrades in 2019, but remains a primitive and secluded site.
"There is no electricity, and you will need to bring drinking water for both people and horses," says Mary O'Malley, public affairs specialist with the Forest Service. "Chemical toilets are only available Memorial Day through Labor Day weekends."
Riding the Nathan McClure Trail #530, rated as moderate, takes horse and rider on a 14-mile adventure along ridges, streams, cliff lines and Lake Cumberland.
"If you like to boondock and are self-sufficient, then you'll love Little Lick," says O'Malley.
KATHY WITT is an award-winning travel and lifestyle writer based in Northern Kentucky and the author of Secret Cincinnati and The Secret of the Belles