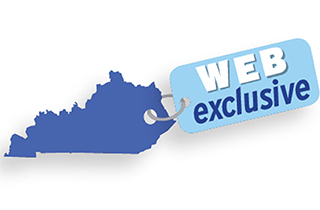 While stopping along the way on the "country ham trail" in western Kentucky, be sure to make time to visit these:
Caldwell County
Adsmore House & Gardens in Princeton is a restored living-history house museum, showcasing the way Princeton's Smith-Garrett family lived in splendor more than a century ago. Located at 304 N. Jefferson Street, it's also perfect for garden lovers. www.adsmore.org/default.htm, (270) 365-3114.
Hickman County
Columbus-Belmont State Park, on a National Scenic Byway, is a National Trail of Tears Site, and is a stop on the Civil War Heritage Trail. It offers a plethora of outdoor activities, including birding, boating, miniature golfing, camping, and hiking. It's at 350 Park Road in Columbus; parks.ky.gov, pull down the Parks tab and find Columbus-Belmont under Recreation Parks; (270) 677-2327.
Kentucky Great River Road National Scenic Byway parallels the Mississippi River from Wickliffe in Ballard County to Halwell in Hickman County, and again from Hickman in Fulton County to the Tennessee border; www.hickmancounty.ky.gov/recreation.
Hopkins County
At Pennyrile Forest State Resort Park and Lake in Dawson Springs, you can enjoy horseback riding, boating, fishing, and more, www.parks.ky.gov (pull down the Parks tab and find Pennyrile Forest under Resort Parks), (270) 797-3421.
Land Between The Lakes
Land Between The Lakes National Recreation Area, between Kentucky Lake and Lake Barkley, encompasses 170,000 acres of wildlife habitat (including bald eagles) and 300 miles of lakeshore; www.lbl.org, (270) 924-2000.
Patti's 1880's Settlement in Grand Rivers is known for its 2-inch thick pork chops, Hot Browns, and killer desserts. This former roadside hamburger place has expanded and now includes elaborate landscapes, streams, and even a mill. It's at 1793 J.H. O'Bryan Avenue, Grand Rivers; www.pattis-settlement.com, (270) 362-8844.
McCracken County
Paducah, a UNESCO Creative City of Crafts & Folk Art, is a delightful historic river town with great restaurants, art galleries, shops, and 19th-century buildings fronted with cast iron. Think all quilts are made by grandmas? Think again and stop by Paducah's National Quilt Museum; www.paducah.travel, (270) 443-8783 or (800) 723-8224.
---
Read the Kentucky Living March 2013 Worth the Trip column that goes along with this Web exclusive, Heritage hams.