Spring brings showers, both the wedding and baby kind. Consider one of these nifty gifts when your invitation arrives.
Double duty For new parents, 2 a.m. feedings are part of the new normal. Help make them a little easier with this nursery must-have, the Cuisinart BW-10 Baby Bottle Warmer and Night Light. A warm bottle and a faint light, plus the comfort of mom and dad, and baby may go back to dreamland quickly. $40, (888) 280-4331, amazon.com.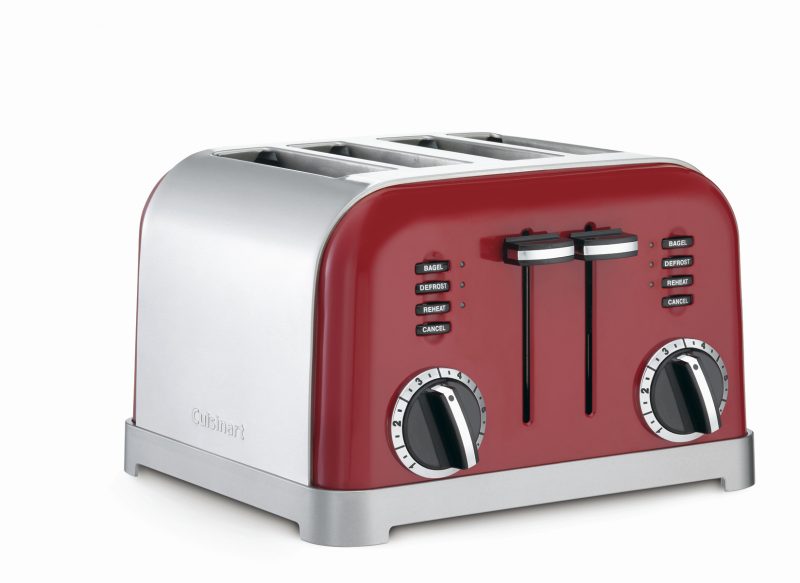 A toast to you Burnt toast is a bad way to start the day. That's why you want your bread, bagel, pastry or crumpet perfectly browned. Enter the Cuisinart 4-Slice Metal Classic Toaster. Four slots and custom controls team with polished chrome for a toaster that works well and looks good, too.  $70, (800) 211-9604, cuisinart.com.
Mix it up Cookies, cakes, breads … if the bride and groom bake, they'll be thrilled with a KitchenAid Artisan Mini Stand Mixer. The stainless-steel bowl has a 3.5-quart capacity, so it won't hog countertop space, and it comes in a variety of snappy colors that will brighten any kitchen. $330, (800) 462-3966, bedbathandbeyond.com.
Morning jolt Save the newlyweds time and money in the morning rush. No need to stop at the local coffee shop with the Nespresso by Breville Pixie Espresso Maker in the kitchen. This coffee maker's compact design is perfect for small spaces. The high-pressure pump delivers a barista-style cup, and it heats up in just 25 seconds. $172. (800) 462-3966, bedbathandbeyond.com.
Breath Baby Clean, fresh air makes for a happier, rested baby. The Crane Ultrasonic Cool Mist Drop Shape Humidifier offers variable control and quiet operation in a fun and colorful shape. For safety's sake, the humidifier cuts off automatically when the water tank is empty. $50, (800) 462-3966, bedbathandbeyond.com.
Product inclusion on this page does not imply endorsement; product availability and prices are subject to change.
SaveSave