Tips on applying and succeeding in grad or professional school
Elkton native Makayla Wiles knew from the time she was a middle-schooler that she wanted to follow her aunt's footsteps into a career in pharmacy. Wiles wasted no time making her dreams come true. She applied to the University of Kentucky's PharmD (Doctor of Pharmacy) program after completing the required 70 hours of prerequisites just two years into her undergraduate work at UK—without waiting to complete a four-year undergraduate degree.
"I'll have my PharmD degree within six years of starting college," says Wiles, a
Pennyrile Electric
member, whose passion for the pharmacy profession grew after working at Weathers Drugs in Todd County during high school. "I'll be able to launch my profession sooner, and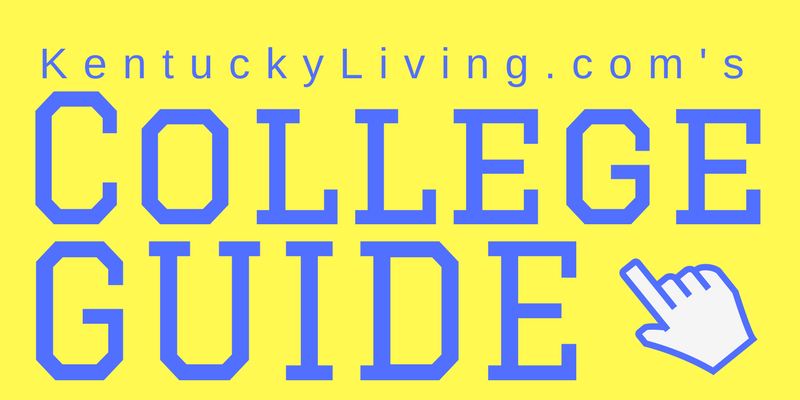 save money on tuition."
James Ballard, director of enrollment management for UK's College of Pharmacy, says it's common for students to complete just two or three years of undergraduate work before beginning the PharmD program, since it does not require a bachelor's degree. "Our students graduate prepared to practice at the top of their license, positioning them for highly lucrative and personally rewarding careers."
Whether your dream career is in pharmacy, law, medicine, nursing, counseling, teaching, business, or academic research, many students like Wiles enter college these days with their sights set on a graduate or professional degree.
We polled students and advisors across the state for tips on successfully applying to graduate and professional schools—and how to ace the programs once you're there.
Research program options carefully
Western Kentucky University's Master of Business Administration program is one of the most streamlined in the state—requiring just 10 classes—and its 2016 students were ranked in the top 1 percent in the nation on the national MBA exit exam. It offers three choices: an online-only option, an accelerated one-year option, and a Professional MBA, geared toward professionals who are more than five years into their careers.
The program has also developed an innovative entry option designed for students from nonbusiness undergraduate backgrounds. It allows them to get up to speed in seven core areas, like finance and accounting, in as little as one summer before they launch into the full MBA program, says Bob Hatfield, WKU's associate dean for graduate programs and research.
The point is: do your research. Before applying, go online and compare and contrast programs in your chosen area. Find out about their requirements and which ones best cater to your particular needs.
Demonstrate your passion
The University of Louisville School of Medicine culls through roughly 3,500 applications each year for 160 positions in its incoming class, says Dr. Steve Wheeler, the medical school's associate dean for admissions.
To fill those coveted spots, the school is looking for "people who have good heads and good hearts," he says. "A good head means you're bright enough to absorb and appropriately apply the curriculum," which is why good grades and a strong MCAT score are key. "A good heart means that they're doing it for the right reasons. It's easy to say 'I want to help people.' But what have you actually done to help people? We look for that." The admissions committee looks for evidence of volunteerism and community work at students' schools, or in their communities or faith organizations: "Anything that helps other people or adds to the greater good," Wheeler says.
Drew Chalfant, a third-year law student at Northern Kentucky University's Chase College of Law, says it's easy to tell when a fellow student isn't invested in the program or is there for the wrong reasons. "They're the ones who have a little more of a tough time diving in headfirst and tackling the subject matter," the Florence native says. "My advice would be, if you're going to (apply), do it all-in. Know why you're doing it."
Wiles feels that the mission trip she took to Nicaragua with other pharmacists and physicians the summer she applied to UK's Pharmacy School not only cemented her passion for the career path, but also gave her a means of illustrating a commitment to helping others, which she could discuss in her application essay and interviews.
Ultimately, that's what many professional programs—especially those in the health field—are looking for. "We're looking for someone who has a passion for helping people," says UK Pharmacy's Ballard.
Research and leadership  experience are key
Advisors suggest seeking out both research and leadership opportunities whenever possible during the undergraduate years. These are the types of experiences that help set your graduate and professional applications above the rest.
"Research experience is the number one thing we look for," says Catina Rosoll, academic coordinator with the University of Kentucky College of Pharmacy's Ph.D. program—which is distinct from the PharmD degree.
"Anytime we see leadership experience, that will always stand out," says Owen Electric member Ashley Gray, director of admissions at NKU's Chase College of Law. "Taking on some sort of service to an organization really speaks a lot about an applicant. Also, any time an applicant has received any kind of academic accolade for publishing, or if they have worked on a research project while in college and presented their findings at a conference, that's always going to be very impressive."
If your application requires an essay or personal statement, treat it like a "five-minute interview," Gray says. "If you had five minutes to sit in front of the admissions committee and convince the members you'd be a good fit at their program, what would you say?" Those are the things you should put on your application.
No obstacles, it's never too late
Dr. Natalie Pettit, a 2013 graduate of the University of Louisville School of Medicine, managed to juggle both the demands of medical school and parenthood: she had her son, 3-year-old Eli, while a resident at UofL, and her daughter, 8-month-old Everly, while on her medical fellowship.
"I had a lot of support from my parents (Steve and Ramona Hurd of Flemingsburg, who are Fleming-Mason Energy members) and husband," says Pettit. "But I want people who are considering applying to medical school not to think that having a family is a barrier. Because it's totally doable."
Many programs, including several degree tracks at Morehead State University—such as a master's in sociology program, the MBA program, and a master's in adult and higher education—have gone completely online to better accommodate students who must balance their degree plan with job and family demands.
"We're constantly looking at ways we can better serve our students," says Karen Napier, a Licking Valley RECC member and MSU's Graduate School recruitment and retention coordinator.
Know this: it's never too late to pursue a graduate or professional degree. No one says you have to be fresh out of college, and, in fact, many graduate degree programs are designed with veteran, adult learners in mind.
At Campbellsville University's Master's of Marriage and Family Therapy program, housed at its Louisville satellite campus, students range from their 20s to their 60s, says Ken Hollis, the program's director. "People are attracted to the program because the degree is so flexible, and many people are doing it as a second career or a career change," he says.
Use campus resources
MeNore Lake, a Frankfort native who will graduate from UofL's School of Medicine in May, says one key to surviving what can, at times, be a grueling degree program is being aware of the resources on campus that are there to help you.
From academic advising and tutoring services to establishing relationships with faculty, Lake advises incoming students to "be proactive in finding out where those places are, so you can find them before any problems present themselves."
Jenna Huff of Mt. Sterling, a Morehead State University graduate student pursuing her master's in counseling, agrees. She recommends students "understand what their academic weaknesses are, and then communicate those with your professors or advisors so that they can direct you to the university's resources—so you can work on those areas early on."
Know your study style—and take a break
Wiles, the UK PharmD student, prefers studying in a group, while Pettit and Chalfant say group studying ended up being a distraction. The point is, once you've begun your graduate program, find the study routine that works for you.
But don't study full time without a break: that's a recipe for burnout. "It's important to find an outlet," says Lake. "I've made it a point to cultivate my own hobbies. It is a challenge in time management, but it's really important that people continue to find things that give them a sense of fulfillment outside of school."