Nothing ever happens in Hidden Springs 
What could be better entertainment in this spookiest of months than a murder mystery? Best-selling author Ann Gabhart, writing as A.H. Gabhart, steps into the "whodunit" world with a series set in the fictional small town of Hidden Springs. In a place where things are always quietly status quo, everyone knows everybody else, and not much is secret. That all changes, however, when a dead body shows up on the courthouse steps.
In the series' first installment, Murder at the Courthouse (Revell, $12.99), the town's favorite son, Michael Keane,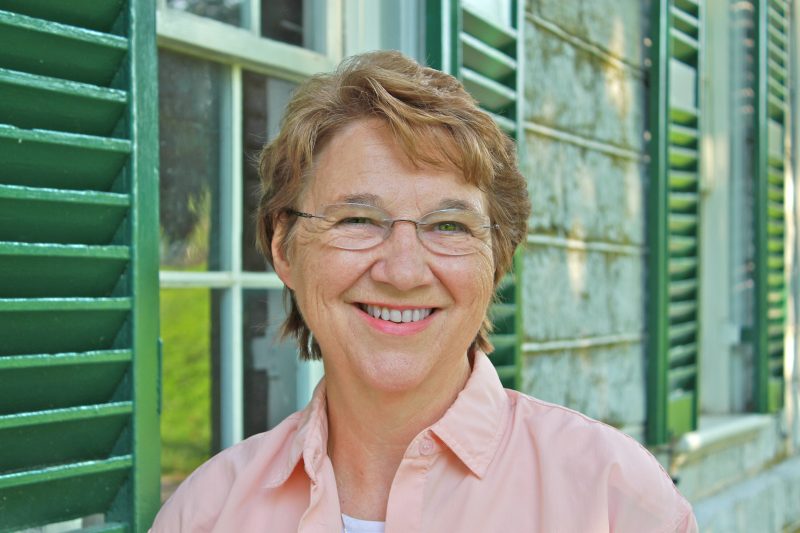 thought he craved the excitement a Columbus police beat would offer him when he left Hidden Springs behind years ago. When he discovered he wanted to help people more than punish them, he returned home to serve as deputy sheriff, a beat where the hardest crime he saw was the occasional drunken fight, cold check, or PTA meeting traffic jam.
That is, until the dead body appeared just outside his office. No one in town seems to know the dead man or how he ended up there. Theories are plentiful, and the uneasiness of the townsfolk is palpable. As Michael pieces together clues, he might dig up a few long-forgotten secrets and puzzles best left alone.
Following this story, Gabhart offers Murder Comes by Mail, and her latest novel, Murder Is No Accident (Revell, $13.99). Keane is still on the job, but it looks as though his slow-paced life is anything but, as Hidden Springs becomes less quiet, more sinister…and less populated, one by one.
Gabhart grew up on a cattle farm in Anderson County and is a member of Blue Grass Energy Cooperative. She lives in Lawrenceburg, only a mile away from the farmhouse where she was born and raised. Writing since she was 10 years old, Gabhart has amassed over 30 published novels to date. "The desire of my heart is to tell stories to readers like you," she confesses. When folks ask if she is still writing, she always responds with a yes, adding, "It's sort of like breathing. I just can't help it." Go to  www.annhgabhart.com to read more about Gabhart.