Off to the races | Bourbon Pecan and Chocolate Slab Bars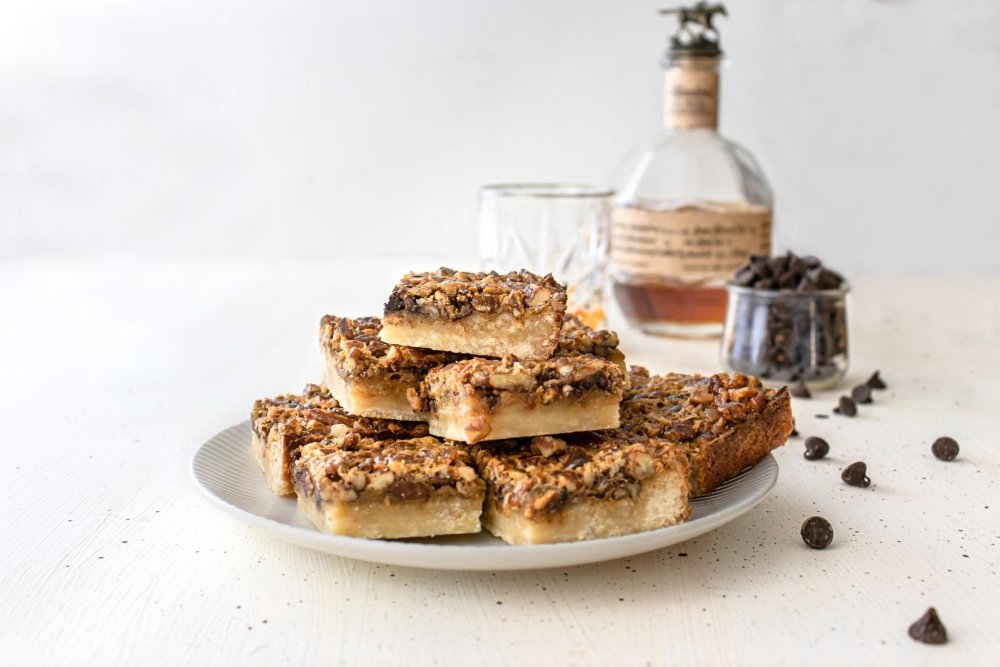 WE ALL CAN AGREE that there is something in the air when May hits Kentucky. It's electric, vibrant and full of anticipation for the Kentucky Derby. From the parade and celebrations to picking out your hat and outfit or just hosting a gathering to watch the race on television, there is so much excitement around the first Saturday in May.
This month, we're celebrating our Kentucky roots with a bourbon pecan and chocolate slab bar. A buttery shortbread crust is home to a boozy and sticky sweet filling, making these bars perfect for any Derby party or get-together.