Mysterious stone carver leaves permanent marker of his Owsley County visit
The mountains of eastern Kentucky cradle many fascinating stories that have been passed down, mostly by word of mouth, through generations of families who've inhabited once-remote, small communities in the region.
So it is with a stone sculpture hidden deep in a tangle of vines and timber a few hundred yards up a steep hillside in southern Owsley County, on the right fork of Island Creek, just over 8 miles south of Booneville.
As the story goes, the sculpture dates to the Great Depression years of the early 1930s, when an itinerant "pack peddler"—selling items, house-to-house, from a pack on his back—fell ill while passing through Owsley County and was befriended by the John Williams Sr. family, who lived near the base of the surrounding hills.
The late Joyce Wilson, an Owsley County historian, would write 40 years later that the peddler was 70-year-old Granville Johnson, of whom little is known, except that he had claimed to be a stone carver.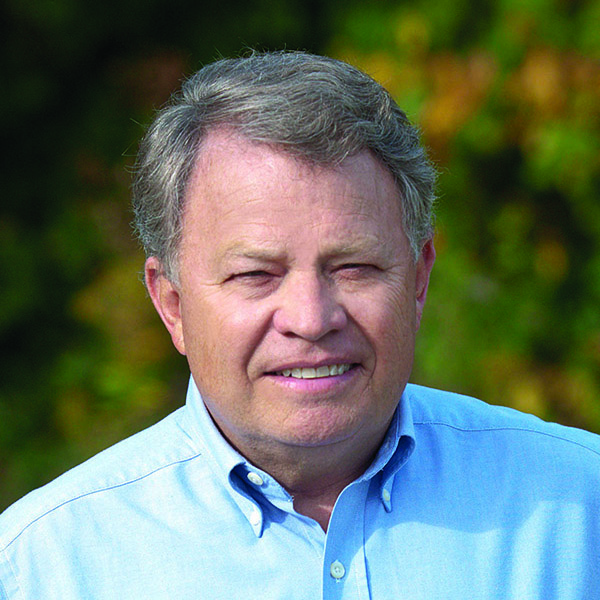 The nature of his illness is not recorded, but he spent most of that summer with the Williams family while recuperating.
As he recovered, he often disappeared with hammer and chisel into the shadows of the hills, and was sometimes gone for hours.
When finally he was ready to move on, Johnson led the family up a hillside to a sandstone outcropping where he had carved for them a life-sized, bas-relief likeness of Abraham Lincoln in a large sandstone boulder, as a gift of his appreciation for the great kindness they had shown him.
The sculpture is close to Lincoln's actual height, about 6 feet 4 inches, and bears a striking likeness, said Owsley County Judge-Executive Cale Turner. Lincoln is holding a Bible in his left hand, but for reasons unknown the right hand and lower forearm were not finished.
Perhaps due in part to its obscure location, the sculpture, which is now included on a Smithsonian Art Museum list of Kentucky outdoor sculptures, was virtually forgotten until it was brought to public attention several years ago. Owsley County Fiscal Court has since acquired the sculpture and surrounding acreage and hopes to open a trail leading to the site.
Wilson's story of the sculpture, which is part of the Owsley County Historical Society's collection, notes that the boulder in which the sculpture is carved had been part of a larger sandstone formation until it gave way and tumbled some distance down the hillside, coming to rest on an edge that presented a natural surface suitable for the carving.
She wrote that Granville Johnson was never heard from again after he left the Williams place that summer.
Molly Turner, executive director of the Owsley County Action Team and member of Jackson Energy Cooperative, said the statue stands as a monument to the goodness of an Owsley County family, and to the pride of a man who wanted to repay that kindness in the only way he knew how. 
Art by Melissa Warp.