Ghostly "settlement" of reassembled log buildings testifies to the original craftsmanship
When he was a boy of about 12, James H. Riley and some of his buddies—armed with little more than axes, handsaws, and their boyhood imaginations—built themselves a crude log cabin in a woodland on the back of the Marshall County farm where James grew up.
He remembered the venture while recounting how, in the 1980s and '90s, he collected an entire village of original log buildings, one building at a time, from scattered sites around Kentucky and west Tennessee, and relocated them to his farm near Benton.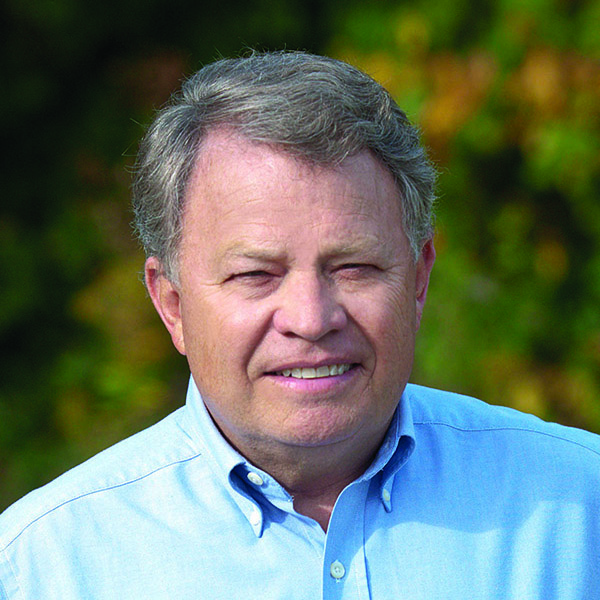 It all began when a neighbor gave Riley an old log corncrib if he would move it. Then he found a log barn in Spencer County, which he hauled to western Kentucky and attached to the corn crib.
That was all he had planned to do, until his brother-in-law mentioned a friend in Lyon County who had a circa-1840s "story and a half" log cabin that he'd give to Riley. The small log village, clustered on a hillside on Riley's farm, eventually grew to 13 buildings.
He called it Cabin Hill.
Soon, he added a smokehouse and another corncrib—this one with double dovetail notches—part of another cabin from near Nicholasville, and the largest building, a 35-by-25-foot schoolhouse from Dover, Tennessee, made of yellow poplar logs and said to have been built by Civil War veterans.
As Riley numbered and carefully reassembled each log in its place, the more he came to admire those whose hands had originally cut, hewed, notched, and fitted each log together, perhaps a century and a half earlier.
It was possible, he reasoned, that many who had shaped these logs could not read and write, but they certainly could build structures that stood the test of time.
Today, most of the buildings are furnished with relics of the pioneer period. The log school now houses what Riley calls "The Spit 'n' Whittle General Store," with a long counter, a big pot-bellied stove, a flour barrel from a vanished general store, and other artifacts.
Cabin Hill enjoyed several years of visits from school groups, historical societies, and the media, but now is a virtual ghost town of gray log monuments to a way of life that is all but forgotten. Riley donated one of the cabins to a group of high school students from Wylie, Texas, who reassembled the structure in Wylie, but the other buildings are still there. And Riley, a member of West Kentucky RECC, still has a few old-fashioned surprises, and occasionally a new one, for passersby at Cabin Hill.
Each winter he taps many of his sugar maple trees to make maple syrup. One cold day his friend Sam Clark noticed that Riley had attached a tap and sap bucket to a utility pole—and he stopped to ask what that was for.
Riley, who had been hoping someone would ask, smiled and answered: "Pole syrup."  
Art by Melissa Warp.