Rachel Ritchie puts the fun in play for everyone 
All-accessible playground
NOLIN RECC
Play is more than just fun. It's therapeutic and healthy for mind and body. But have you ever thought about what it's like for people who can't have fun on a regular playground because they have a disability?
When she was only 9 years old, Rachel Ritchie noticed children and adults who could only watch at a local playground she enjoyed in Vine Grove. She imagined a playground where everyone could join in the fun and wrote a letter about what her all-access playground would be like. She showed it to her parents, Julie and Jeff Ritchie, consumer-members of Nolin RECC.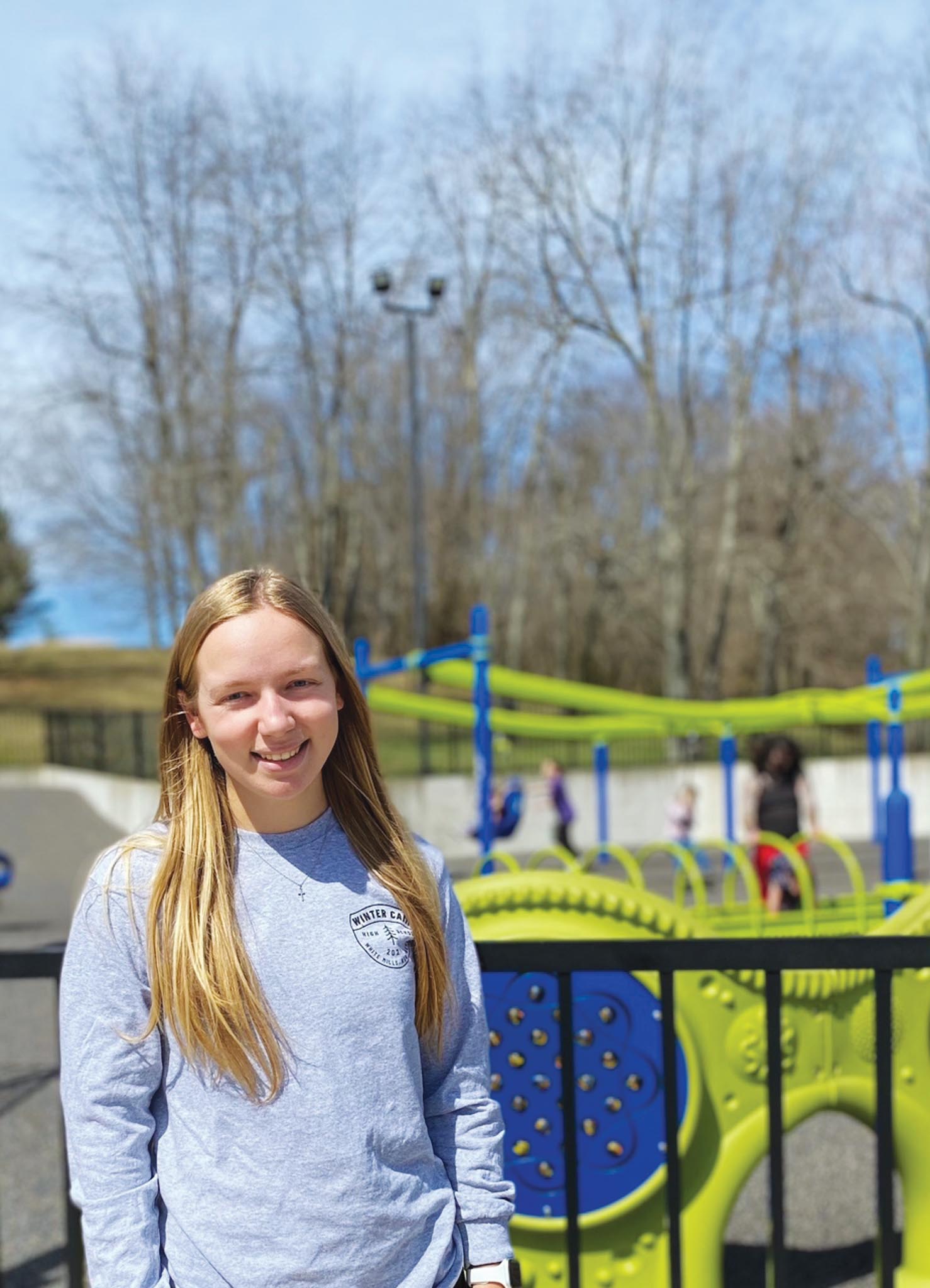 One day, her father was talking about her idea at a convenience store when a city council member overheard the conversation.
Rachel was invited to present her idea at the Vine Grove City Council meeting the following Monday. The proposed first-of-its kind local project received a warm reception.
"I kind of held onto my Dad's leg and told them about why it was so important for everyone to be able to play," recalls Rachel, now 18 and a high school senior.
Five years later, after she and the community raised $500,000, the all-accessible playground called Rachel's Fun for Everyone Playground became a reality. Rachel says she delights in seeing people use it each day.
Soon, an all-accessible splash pad will be added next to the playground. Rachel needs $40,000 of the $100,000 cost. She hopes to raise that money and have the pad installed by late summer.
"With the addition of this water play space, not only will the scope of inclusion be broadened, but the opportunity for play will increase enormously," Rachel says on her website. "We are so excited to make this a reality and see once again the impact of inclusive play spaces."
About the time it's targeted for installation, Rachel will head off to Georgetown College to major in communications and marketing with a minor—fittingly—in nonprofit management.
Want to help?
"There's no better way to make an impact than to become an active advocate yourself," says Rachel. To contribute, go to the website, www.rachelsfunforeveryoneproject.org or email her at rachelsfunforeveryoneproject@yahoo.com.
DEBRA GIBSON ISAACS writes about how co-op members and staff contribute to their communities.