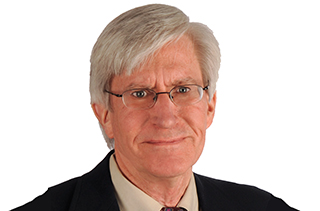 Congratulations to Damian Pelster's letter: "The letters to the editor on energy and the environment in August and September show that we can express our opinions with the freedom that this country grants us, even when we disagree."
That sums up the approach I believe we need to take on energy issues as Kentucky Living readers, as electric co-op members, and as American citizens.
Kentucky electric co-op members hold the full range of views on the issues of the day that affect the reliability and affordability of electricity: energy, the environment, coal, and global warming. Finding solutions will be hard, but will call for us to find ways to agree. The path to that solution will be civil discourse that respects views different from our own—something that's too rarely encouraged in today's media.
Among Kentucky Living's contribution to that energy discussion this month is The Future of Electricity column. That column describes how researchers across the state are working toward better ways to make electricity with coal. Any realistic assessment of our energy future includes coal as an important fuel for a long time to come. Kentucky's leading role in coal research will help the nation reach its energy and environmental goals.
You'll find another part of the energy discussion in the Co-Operations column. Electric co-ops have a strong position on rules that affect the mission of providing members with reliable and affordable electricity. The Co-Operations column reports on the efforts of some of those co-ops to ask members to send comments to the federal Environmental Protection Agency through the Action.coop Web site.
Keeping the lights on is a hugely complicated business calling for technical and financial expertise, as well as involvement in government policy. Thank you to Damian Pelster and the other Kentucky Living readers and electric co-op members, who are paying attention to the important energy issues, and participating in the creation of our energy future.