Politics and murder in the Bluegrass 
Versailles author and "recovering CPA" Heather Sunseri successfully delves into the adult romantic suspense genre with her In Darkness series, currently three books and a novella centered around an FBI Special Agent and set in the Bluegrass. Young adult and dystopian genre fans might recognize Sunseri from her Mindspeak series, a gripping, futuristic tale of cloning also set in the central Kentucky area.
Exposed in Darkness, (Sun Publishing, $15), book one of Sunseri's new series, introduces readers to Brooke Fairfax, a former FBI analyst who, despite being excellent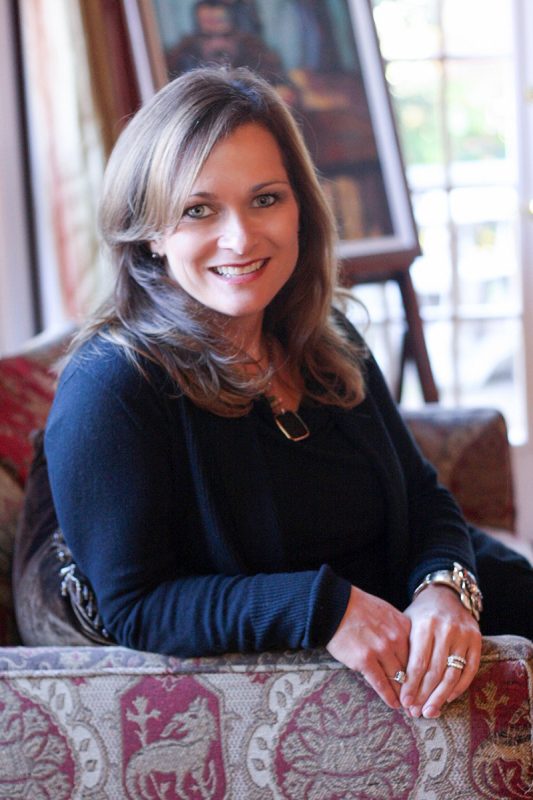 in her field, has relinquished her badge in order to nurse the scars left by her last mission. When her brother-in-law calls for help after a high-profile murder reveals a domestic terrorism plot, Brooke finds herself in Kentucky during the state's most famous horse racing event. All evidence seems to point to one man, Declan O'Roark, a wealthy Irish horseman who has a plot to capture Brooke's heart.
Old habits die hard, and as Brooke's career training and fine-tuned instincts awaken, so do her independence and stubbornness. Will Brooke prove Declan guilty of a multi-layered crime, or simply guilty of breaking down her walls?
When asked why she changed genres after the success of Mindspeak, Sunseri explains, "I feel like I've been writing romantic suspense since I began this writing journey. All of my young adult books are both romantic and suspenseful, and the majority of my readers are adults. So, I truly don't feel like Exposed in Darkness is a huge departure from what I've normally released into the world. In other words, I believe my current readers will enjoy my latest book."
In developing her new adult characters and their storylines, Sunseri gives credit to a connection in Kentucky's homeland security office for helping her develop "a ginormous list of ways to wreak havoc on the people in my books."
When Sunseri is not writing, she enjoys making homemade pizza and sampling Kentucky bourbon. She and her husband are parents to two children, a dog and a cat. Follow her blog at heathersunseri.com.