Volleyball volunteers share love for the sport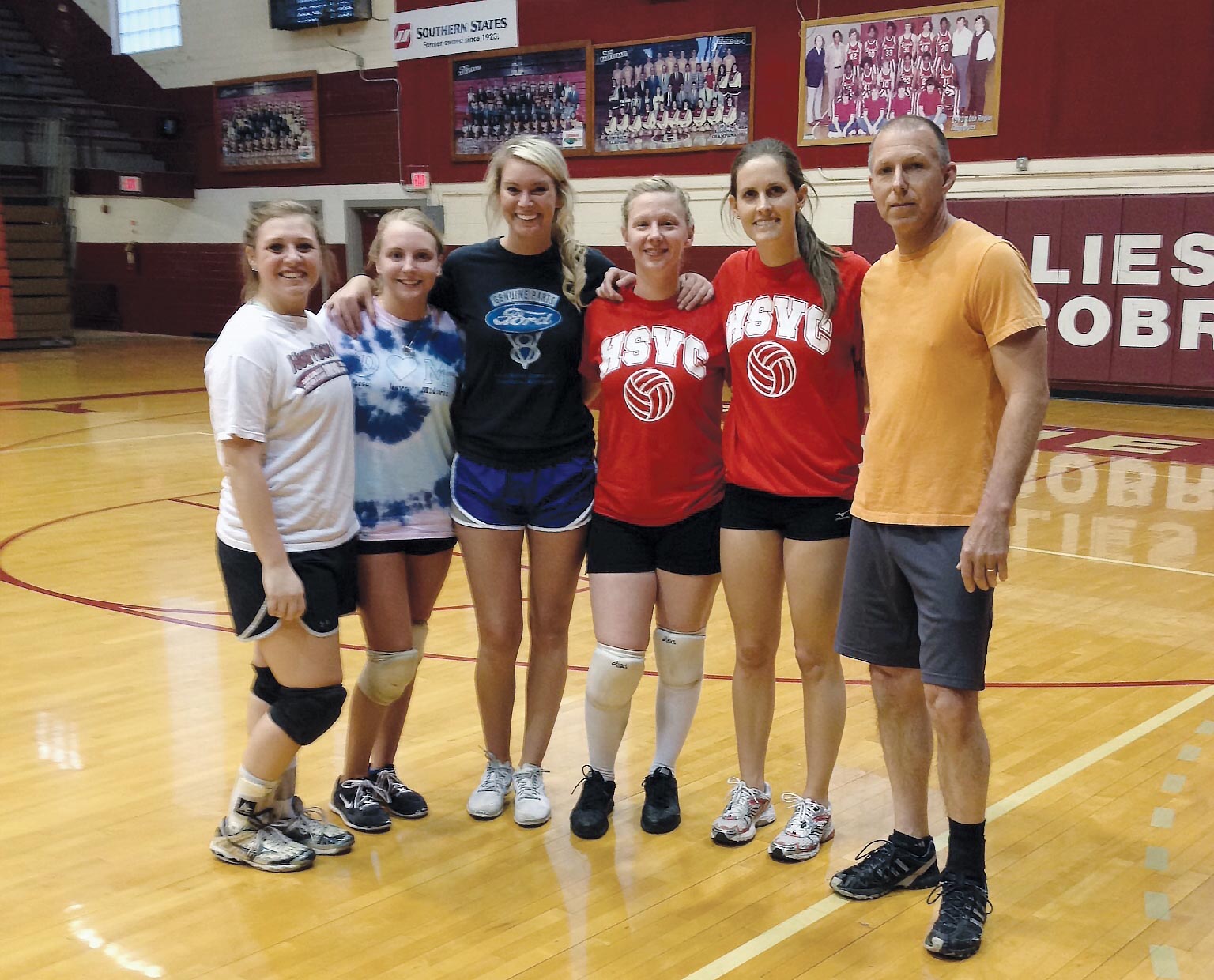 Pancaking for the team
NICHOLASVILLE
Two people are drawn to the same sport—volleyball—and play as young adults. Both are asked to coach the same team—Harrison County High School girls volleyball—as volunteers, and both said yes. Add to the equation that they both work for the same organization—Blue Grass Energy.
It's true. Ashley Laha, a member service representative, and Lonnie Tolson, a line technician, can't say enough about how much they love volleyball and how they enjoy training others to develop and foster the same love for the sport.
Both also do pancakes—that is, they go all out. A pancake is when a player lands flat on the floor and yet saves the ball by holding out one hand so the ball bounces off of it.
Ashley says when the coaches asked her to be a volunteer coach, she jumped on the opportunity. "I know how much the coaches meant to me," Ashley says. "I'm helping out with freshmen and junior varsity teams. I'm teaching from my experience and am young enough to get on the ground and show them that part of the game."
Lonnie offers some sure bets with volleyball:
It will be a fun experience.
You will learn how to be part of a team because you have to work as a unit.
You will learn to sacrifice.
There are more rules than you can imagine.
Ashley proves another point. She stands 5 feet, 5 inches—not tall in the volleyball world, but since she grew up playing volleyball she feels she has a natural gift for the game and enjoys teaching others.
DEBRA GIBSON ISAACS writes on cooperative employees giving back to their communities.