Harrodsburg's Beaumont Inn marks 100 years

Winner of the James Beard Foundation America's Classic Award. An official stop on the Kentucky Bourbon Trail. A "mecca of the epicurean" (as a 1927 advertisement noted). On the National Register of Historic Places. Kentucky's oldest Southern country inn.
On Kentucky's destination dining and lodging landscape, the Beaumont Inn is already in a class by itself. In 2019, this Harrodsburg landmark adds another benchmark to its long and storied history as a beacon of hospitality: a full century of service as an inn.
In 1917, Glave and Annie Bell Goddard purchased the building that had served first as the Greenville Institute, a school for young ladies, then as Daughters College—from which Annie Bell had graduated in 1880—and finally Beaumont College until 1916. It had been constructed in 1845, 71 years after the first settlement west of the Allegheny Mountains had been established near what today is Old Fort Harrod State Park.
The Goddards converted the college into what now is the Main Inn of the 31-room Beaumont Inn, naming it for the French word meaning "beautiful mount" because of its hilltop location and opening it for business in 1919. It is operated by the fourth and fifth generations of the Goddard family, Chuck and Helen Dedman and their son, Dixon Dedman, who continue to refine what generations before them established: the art of Southern hospitality.
"For myself, my parents and grandparents, business decisions made were always in the best interest of the inn," says Dixon Dedman. "The inn is a bigger thing than me or my parents or grandparents. It's a living, breathing home."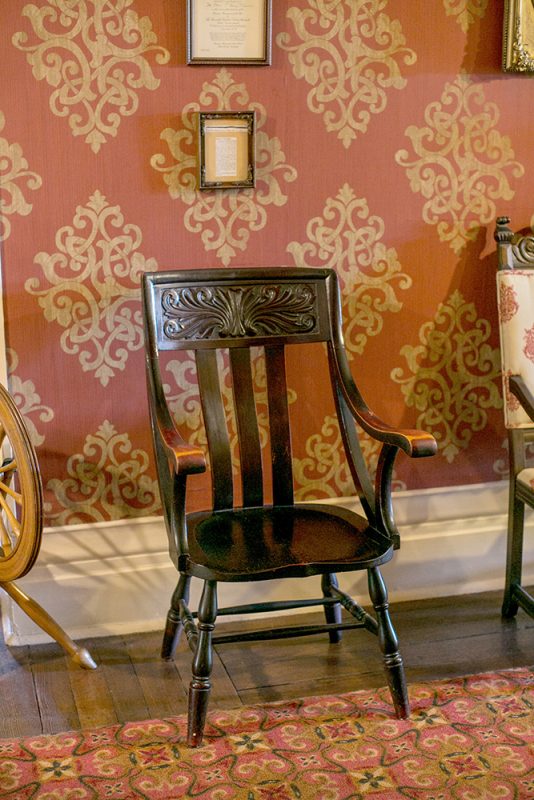 It is a home that has grown through the years, with buildings, services and amenities added, including the circa-1931 Greystone House with four guest rooms; Bell Cottage, home to the inn's spa; and Goddard Hall, built in 1935 and featuring 10 guest rooms, where visitors can see framed memorabilia that belonged to Beaumont Inn founder Annie Bell Goddard. All sit in picture-postcard splendor amid centuries-old trees.
Beaumont Inn: A history of highlights
Old Owl Tavern and the Owl's Nest Pub round out dining options that begin with the Main Dining Room—home of the famous Classic Beaumont Dinner: "yellow-legged" fried chicken, 2-year-old Kentucky-cured country ham, Beaumont Inn corn pudding and house-seasoned green beans.
Dixon Dedman hosts the Innkeeper's Personalized Bourbon Tastings, shepherding guests through the flavor profiles of some of Kentucky's finest bourbons. A menu of spa services features massages, facials and other therapeutic treatments; and a gift shop showcases Kentucky Crafted items such as jewelry, Raku horsehair pottery, oil paintings and watercolors, wooden boxes, cookware and other treasures discovered by Helen Dedman on her travels.
Harrodsburg Hits: Plan a visit to these can't-miss sites in Kentucky's oldest town

Over the years, the inn has welcomed its fair share of famous folks: George Clooney, fitness guru Richard Simmons, the sisters Judd, news anchor Bernard Shaw, comedian George Lopez, actor William Shatner, renowned ventriloquist Edgar Bergen and his wildly popular character, Charlie McCarthy—even the actress who starred in the first King Kong movie, made in 1933: Fay Wray.
"Each one brings a smile and conjures up a story of their visit," says Chuck Dedman.
Kathy Witt is an award-winning travel and lifestyle writer based in Northern Kentucky and the author of Secret Cincinnati and The Secret of the Belles. Contact Kathy.